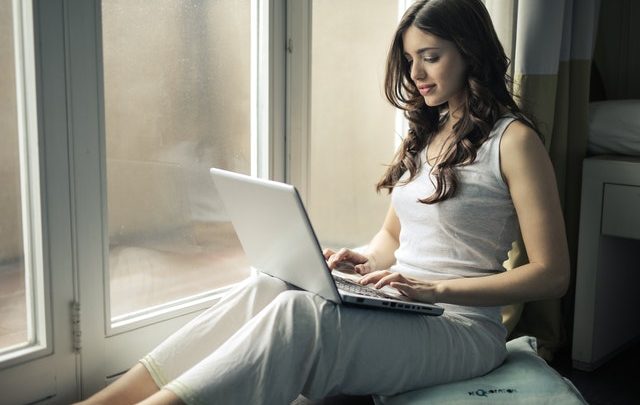 Do-It Yourself Powerful Internet Marketing Strategy
The most important part is getting noticed!
Yes, we all love to have a killer website designed but we rarely think about the marketing strategy.
In this article I have shared 6 really easy-to-do steps to earn quality traffic for your website.
We will talk about the most common Social Media Platforms,
1. Facebook
Daily active users: 1.45 billion
Monthly active users: 2.20 billion
Best use: Engaging your audience, Collecting reviews, Customer service, Advertising
Facebook is the first thing that pops up in our mind when someone talks about digital marketing. It's one of the most widely-used platforms in the world, and it was one of the first to provide advertising options to businesses.
A Facebook business account is a must if you want to promote your business or brand through Facebook. Always keep your Facebook business page updated.
2. Twitter
Monthly active users: 320 million
Best use: Building industry authority, Real-Life updates
Most of the twitter users seek updates and latest information on it. Companies who publish regular updates on their product or brand can be specially benefited with twitter marketing.
Sharing links to new pages and blog posts is simple, and doing it regularly sends readers directly to your new content. Plus, if you make it part of your strategy to share useful and informative content from other sources, you can build your reputation as an authority in your industry.
3. Linkedin
Registered users: 562 million
Best use: Reaching B2B prospects and potential employees
LinkedIn is a social network for professionals, meaning it can be a useful tool for reaching B2B prospects. However, that doesn't mean it isn't useful for B2C companies as well.
If your company is hiring, maintaining an active LinkedIn account can help potential applicants learn about your job openings. And if you share updates about your company and employees, you can show them what it's like to work at your business.
4. YouTube
Registered users: Over 1 billion
Best use: Highlighting company culture, Tutorials, Demonstrations
YouTube is now the second search engine, even if we don't find anything we are looking for in Google, one definitely would try Youtube.
YouTube is one of the largest sources of user-generated content online. And if your company creates its own content, it can be a great way to connect with your audience.
You may also use YouTube to host videos to embed on your site. And considering how effective visual content is in engaging site visitors, this alone is reason enough to earn quality traffic.
5. Instagram
Monthly Users: Over 400 million
Best use: Building your brand
Instagram is built around sharing photos and is great for sharing any visual content. It isn't a text-heavy platform.
That being said, the platform is a valuable tool for building your brand's identity. If you're a B2C company, you can use it to share photos of your products in use and encourage your followers to do the same for user-generated content you can then re-post as part of your feed.
If you're a B2B company, you can use it to share behind-the-scenes photos of your company and office.
The use of hashtags on Instagram are a way to reach your target audience, and taking advantage of the ever-popular Instagram stories or Instagram Live video feature is a great way to expand your social presence.
The platform also offers advertising options for businesses, which can be accessed through Facebook. If you're familiar with Facebook's ad management system, it could be an easy transition to start running sponsored posts.
6. Google Ads
The most popular marketing strategy adopted by millions of B2B and B2C business houses. Google Ads gives you the flexibility to design ad campaigns based on several criteria. You also have the option to decide how much you want to spend on a single click. Google Ads is trusted by big business houses for generating quality leads for business.
There are several other Social Media platforms which you may try out to maximise your audience reach
i) Tumblr
ii) Pinterest
iii) SnapChat
iv) StumbleUpon
Selecting the right platforms for your business is only the first step in the process. Once you do, you'll need to determine what kinds of content to post, how often, and what your goals are for each platform.
If you want to improve your social media marketing strategy, we can help. Contact us today to speak with a strategist about how our experienced team can help you use social media to attract and engage potential customers for your business.