Search Engine Optimization
93% of online experiences begin with a search engine, and 97% of consumers go online to find local services. Does your company rank multiple times on the first page of Google search results for keywords related to your products or services? If not, you're losing leads and sales to your competition—guaranteed.
No matter what type of business you own, SEO must be part of your online marketing strategy. Learn about our SEO services below, including what you get with our SEO services, what makes us different, and how to decide if you need help from one of the best SEO companies out there.
Need Assistance? Call +91 798 030 5288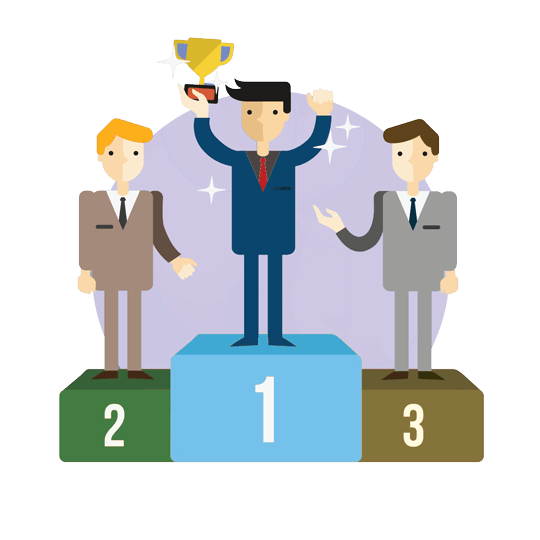 What's Included in Our Search Engine Optimization Services?
We handle the day-to-day of monitoring and improving your SEO campaign, including making your website more visible on Google search results and differentiating your brand across the web.
PERFORMING A COMPETIVE DIGITAL ANALYSIS
Complete a competitive digital marketing analysis to see how you stack up against your top three competitors in the search results using our proprietary data tracking software.
Perform keyword research and identify the top sales-driving search terms and keywords in your market area and industry.
Establish your baseline for website code and structure, content, local visibility, and off-site citations, then compare it against your competitors to create an actionable, sales-driving plan.
Create actionable revenue goals and corresponding SEO plans
OPTIMIZING WEBSITE CONTENT AND CODE
Install advanced Google Analytics and call tracking.
Make your website fast, secure (optional add-on, but recommended), and mobile friendly (optional add-on, but recommended).
Edit your website's code and structure to be in-line with best SEO practices
Edit and optimize your existing website pages for search visibility and creative content.
Perform conversion rate optimization on all website elements (like contact forms, buttons, navigational links) to ensure an optimal experience for your customers.
CREATING NEW WEBSITE CONTENT AND CREATIVES
Publish targeted, well-written website content that improves your local search rankings and provides a seamless user experience.
Create SEO-optimized creative content assets like infographics and videos.
Optimize and create content for voice search and digital assistants
OPTIMIZING AND CREATING LOCAL CITATIONS (LOCAL SEO)
Locate and audit existing citations across online directories like Yelp, Facebook, Angie's List,and more, including industry-specific directories.
Optimize your company's Google My Business page for your business address or service area, phone number, maps listing, and business hours.
Optimize your company's Facebook page for local SEO best practices.
Discover, manage, and monitor local citation and backlink opportunities to build authority
MEASUREMENT AND ANALYTICS REPORTING
Provide transparent revenue attribution and easy-to-understand monthly reports on the status and results of all your SEO campaigns, as well as what's coming next.
Provide reports on tracked incoming phone calls, and analyze separately tracked phone lines for each marketing channel (optional add-on, but recommended).
Monitor analytics on a daily basis to watch for anomalies, hacks, penalties, or other sales-damaging events.
And more
TRACKING AND TWEAKING YOUR SEO CAMPAIGN
Monitor your keyword rankings, organic traffic, calls, and leads.
Monitor the keywords rankings of your competitors.
Monitor your top-three competitors.
Continually optimize and pivot your campaign for better performance over time
Need Assistance? Call +91 798 030 5288